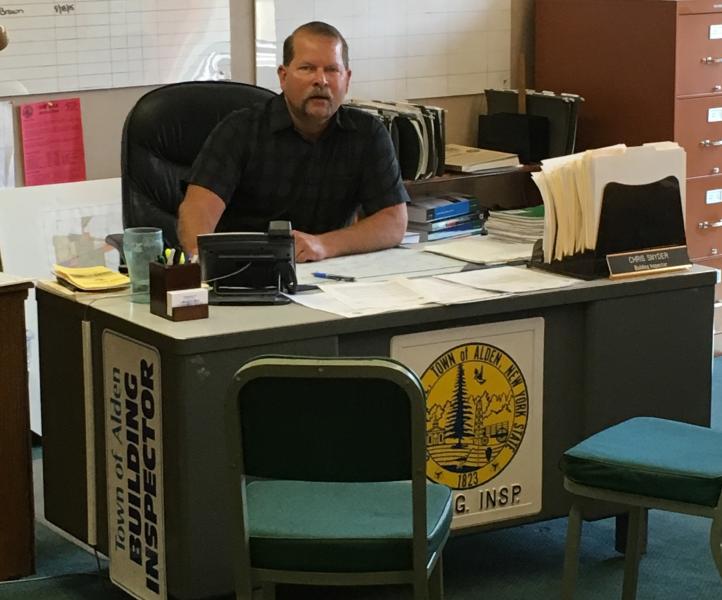 Christopher M. Snyder-Building Inspector-CO
3311 Wende Road
Alden, NY 14004
Phone: (716) 937-6969 ext 4
Email: building@erie.gov
Welcome to the Town of Alden's Building Department. The following information has been provided to guide you, but is not meant to replace the personal service we provide. We welcome any questions you may have and are available to assist you in any way we can.
FAQ's
Does the Town of Alden follow the New York State Uniform Fire Prevention and Building Codes?
Yes
What do I need to do to subdivide my property? 
All subdivision of property requires Planning Board and Town Board approval along with an application. Here is a checklist of all other requirements.
Do I need a permit?
Permits are required for all new construction including pools, sheds, fences, roofs, gazebos, decks and any other miscellaneous items. Click here for permit requirements.
Where can I find zoning information, requirements or a zoning map?
Information and requirements can be found here or by calling our office. A zoning map can be found here.
I am doing construction on my home. What type of inspections do I need and when are they required to be done?
Changed
02/22/2023 - 9:21 am