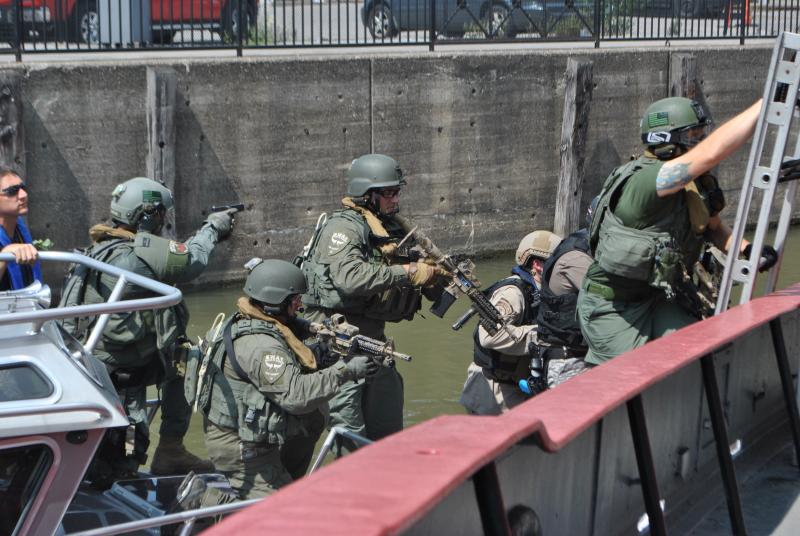 The Erie County Sheriff's Office SWAT Team is the only FEMA type one tactical team within the eight counties of Western New York. The ECSO SWAT team consists of 19 members, 6 of which are FBI certified hazardous device technicians (bomb techs). The Sheriff's Office SWAT handles all requests generated by its agency as well as assisting any municipality that does not have a tactical team.   ECSO SWAT team is also requested to augment other tactical teams and assist in missions.
The ECSO SWAT team has integrated both explosive detection and narcotics detection canines during deployments. The use of canines allows team members to operate more efficiently during tactical deployments.
Unique to the ECSO SWAT team is it is the only tactical team in the Western New York area certified in explosive breaching.
ECSO SWAT maintains the ability to operate in conditions with limited visibility by its use of night-vision and thermal optics. Working in conjunction with the Aviation Division, ECSO SWAT is capable of aerial insertions via fast rope deployment and maintains a tactical rope/rappel program that conducted eight successful rescue missions.  The ECSO SWAT Team is  the only FEMA Type 1 SWAT Team in WNY.
Changed
07/11/2022 - 2:36 pm