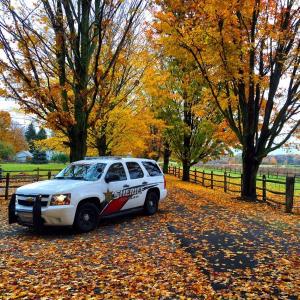 The Police Services Division encompasses several facets of the Office of Sheriff, including the most readily recognizable to the citizens of Erie County; that is, the uniformed law enforcement officers in their distinctive red and white patrol vehicles.  Nearly 100,000 calls are  placed annually for assistance, including accidents, criminal mischief, burglaries, property damage, etc. 
The Police Services Division is charged with law enforcement duties, traffic enforcement, crime prevention and service to the citizens of Erie County. To facilitate these actions, the Police Services Division is headquartered at the Erie County Public Safety Building, at 45 Elm Street, Buffalo. The Sheriff's Office maintains substations in the towns of Grand Island, Clarence, Elma, Colden, and Collins, along with the Villages of Springville and North Collins.
This deployment of personnel ensures rapid response to the needs and concerns of the citizens of Erie County, which encompasses 1034 square miles. In addition to the familiar red and white patrols of the county, many unique services are provided, some of which are outlined below.
These units include the:
Road Patrol
Investigative Services
Fire Investigation Unit
Traffic Bureau - Crash Investigation Unit
Domestic Violence Unit
County Building "Rath" Patrol Unit