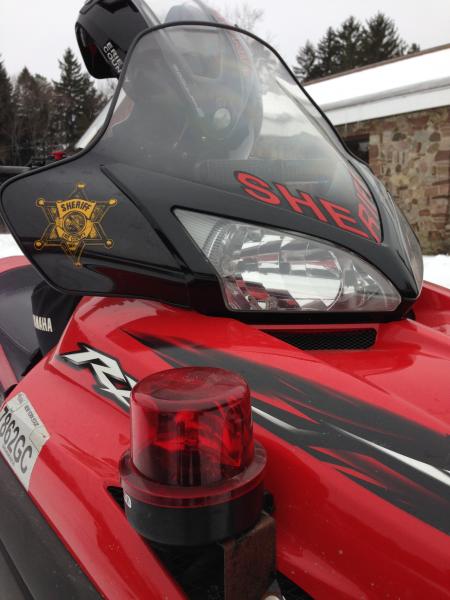 The ECSO Snowmobile Unit is comprised of full-time Erie County Sheriff's Deputies who enforce the legal requirements to operate a snowmobile in New York State; they also help educate and help promote safety out on the trails.
The Snowmobile Unit patrols snowmobile trails, parks, roadways and land masses of Erie County frequented by snowmobile drivers.
The full-time officers, who receive support from reserve officers, work closely with all federal, state and local police, including Canadian law enforcement agencies.
On call 24 hours a day, the Unit is headquartered in Sprague Brook park and has bases in Chestnut Ridge and Como Lake Parks.
Download the New York State Snowmobilers Guide
Current List of Safety Courses in Erie County
Erie County Federation of Snowmobile Clubs Inc Current Trail Conditions and other Club Information