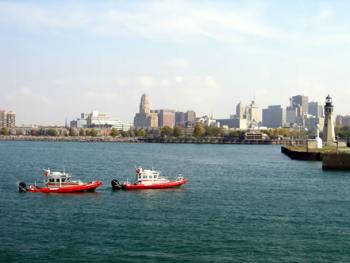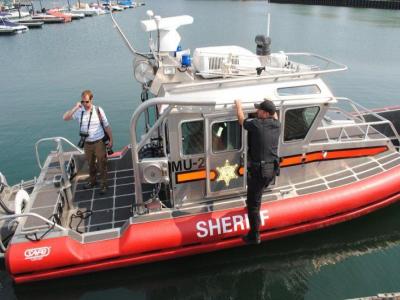 The Marine Unit serves the community by promoting boating safety and education through enforcement of the New York State Navigation Laws.
The Marine Unit is primarily responsible for patrolling the ninety miles of navigable shoreline of Erie County, which includes:
Lake Erie
Buffalo Harbor
Buffalo River
Niagara River
Black Rock Canal
New York State Barge canal
Staffed full time with officers trained in navigation law and search and rescue procedures, the Marine Unit is responsible for:
The enforcement of the Navigation Law and related laws.
Being ready 24 hours a day, to perform search and rescue operations, accident investigations and marine larceny investigations.
The primary Marine Unit functions are to:
answer all marine complaints
answer boater calls for assistance
investigate all boating accidents
educate the boating public through lectures and distributing informational literature
enforce the New York Navigation Law, Penal Law, and related local laws.
Marine personnel conduct the Sheriff's Dock Watch Program that encourages and assists boat owners to itemize and identify all boating equipment.