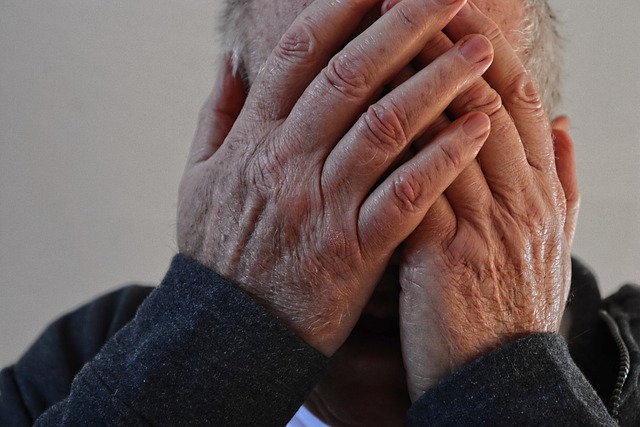 More than 1,500 cases of elder abuse are reported annually in Erie County. Many more case are never reported. Abusers can include family members, friends, neighbors or caretakers. The Erie County Sheriff's Office has been actively involved in addressing these issues in our community for more than 15 years and is committed to continue to be a pro-active contender against Elder Abuse.
Some of the more common types of abuse are:
Physical Abuse:
Hitting, kicking, slapping, restraining. Over or under medicating.
Sexual Abuse:
Forcing the victim to perform unwanted sexual activities, degrading treatment.
Emotional Abuse:
Yelling, mocking, name-calling, threatening,harming pets, withholding affection. Not respecting the victim's feelings, rights and opinions.
Financial Abuse:
Stealing money or property as a way to maintain control over victim.
Neglect:
Withholding or failing to provide food, water, assistive devices, shelter, clothing, medical treatment or personal care. Could be self-imposed.
Warning Signs
Behavioral Signs
Fear, hesitation to talk openly
Anxiety, agitation
Anger
Isolation, withdrawal by choice or forced
Change in normal activities
Non-responsiveness
Confusion, disorientation, wandering
Contradictory statements
Physical Signs
Unexplained or suspicious injuries/pain
Cuts, puncture wounds, burns, bruises, welts (especially at different stages of healing)
Dehydration or malnutrition
Poor color, sunken eyes or cheeks
Misuse of medication by self or others
Poor hygiene, soiled clothing
Frequent use of hospital/healthcare
Frequent changes in doctors
Environmental Signs
Lack of heat, water, electricity
Extreme filth and clutter (hoarding)
No food and/or spoiled food
Unsafe living space
Accumulated mail/ newspapers
Lack of personal necessities (Hygiene items, wheelchair, walker, clean linens)
Financial Signs
Missing money or possessions
Misuse of credit cards, debit cards, bank accounts or checks
Being pressured into signing documents or contracts
Abuse of guardianship or power of attorney
Forged signatures
Being asked to share personal information over the phone or internet
Crime Prevention Tips for Seniors
Con artists target older people because they believe older persons are trusting, polite to strangers, and willing to engage in conversation, allowing an opportunity to be taken advantage of.
If you are the victim of fraud/crime, call the police immediately. You may feel embarrassed, but your information is vital in catching the con artist and preventing others from being victimized.
Use the "buddy" system with a friend and check in with each other daily.
Keep your doors locked, even when you are home.
Set up direct deposit for checks you receive regularly.
Make your home appear occupied when you go out by using a timer to turn on lights and a TV or radio. Purchase a fake tv device
In public, act like you are confident and know where you are going. If you feel uncomfortable in a place or situation, leave. Trust your instincts.
If you have car trouble, be cautious of strangers who offer help. Stay in your car and ask them to call a service truck or the police. Carry a cell phone.
Be on your guard of work-at-home schemes, door-to-door sales or someone claiming that you owe money for an item ordered by a deceased spouse or relative.
Do not let anyone you don't know well into your home, no matter how nice they appear. Con artists often pose as contractors or lost (ask directions), may ask to use your bathroom. Don't let them!
Staying active in your community can help you feel safer and will also help make your neighborhood a better place in which to live.
Changed
08/04/2022 - 9:25 am