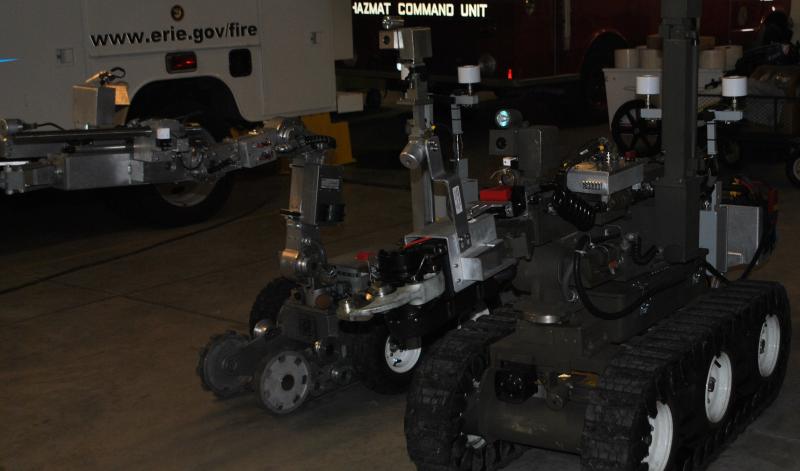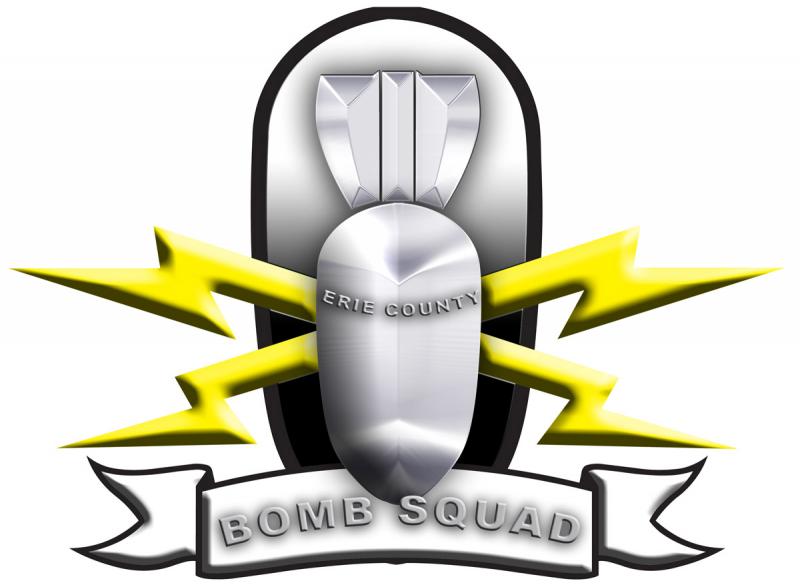 The Erie County Sheriff's Bomb Squad was formed in 1972 and is a fully accredited Bomb Squad certified by the F.B.I. Hazardous Devices School and the National Bomb Squad Commanders Advisory Board.  Furthermore, the Bomb Squad is the only FEMA type one team in the within the western region of New York State.
The Bomb Squad consists of 8 FBI certified Hazardous Device Technicians trained in;  basic and advanced IED electronics, advanced x-ray interpretation and diagnostics, improvised and homemade explosive remediation, Advanced Hand Entry Techniques, PBIED/VBIED render safe and countermeasures, explosive forced entry, post-blast investigation, and complete integration with the ECSO SWAT team.
The mission of the Erie County Sheriff's Office Bomb Squad is to safeguard the lives and property of the people we serve and to enhance public safety while working with the diverse communities to improve their quality of life.  Our mandate is to do this with professionalism and integrity.
The bomb squad has seven robotic platforms assigned within the unit.
The ECSO Bomb Squad works closely with similar units from the FBI, ATF and United States Military.  
254 Calls for Service in 2019 which equates to 5 calls per week
All Bomb Squad Technicians have a Top Secret Clearance
Changed
07/11/2022 - 2:25 pm