Erie County Legislator Chris Greene recognized Victory Sports, WNY Foster Closet, and Sleep in Heavenly Peace as the Erie County Legislature's June 2022 Citizens of the Month Thursday afternoon. Proclamations presented to each organization highlight their efforts to serve those in need throughout Western New York.
Victory Sports, founded by Doug Rifenburg, collects gently used sports equipment to distribute to kids at little to no cost. This ensures that everyone is able to participate in sports regardless of their socio-economic background. The organization has helped groups like the West Side Community Center, Boys and Girls Clubs, Journey's End Refugee Services, Gateway Longview, Youth Advantage Flag Football, along with many others.
Sleep in Heavenly Peace is a volunteer-based organization dedicated to building beds for children who do not have them. Since the local chapter was established by Betsy DiVita and Jerry Sheldon in 2020, they have delivered over 1,550 beds to kids in Buffalo, making sure they have a safe, comfortable space to lay their heads each night.
WNY Foster Closet, founded by Cheryl Flick, collects donations to distribute clothing, shoes and essential items to foster children throughout Erie County and beyond. Every item is free of charge and helps kids ease the transition into their foster homes.
Legislator Greene said, "These organizations have impacted so many children's lives throughout Buffalo and Western New York. Each of the founders have dedicated themselves to giving back to their community and making sure every child receives the care and attention they deserve. I'm proud to recognize Victory Sports, WNY Foster Closet, and Sleep in Heavenly Peace as the June 2022 Citizens of the Month and I thank them for all the incredible work they are doing!"
Each organization is located in the Eastern Hills Mall at 4545 Transit Road. A copy of the proclamation Legislator Greene presented can be viewed here.
Image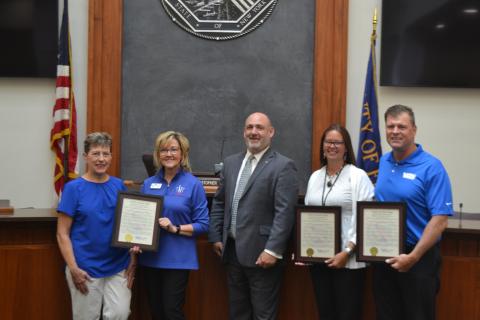 Changed
06/27/2022 - 4:23 pm