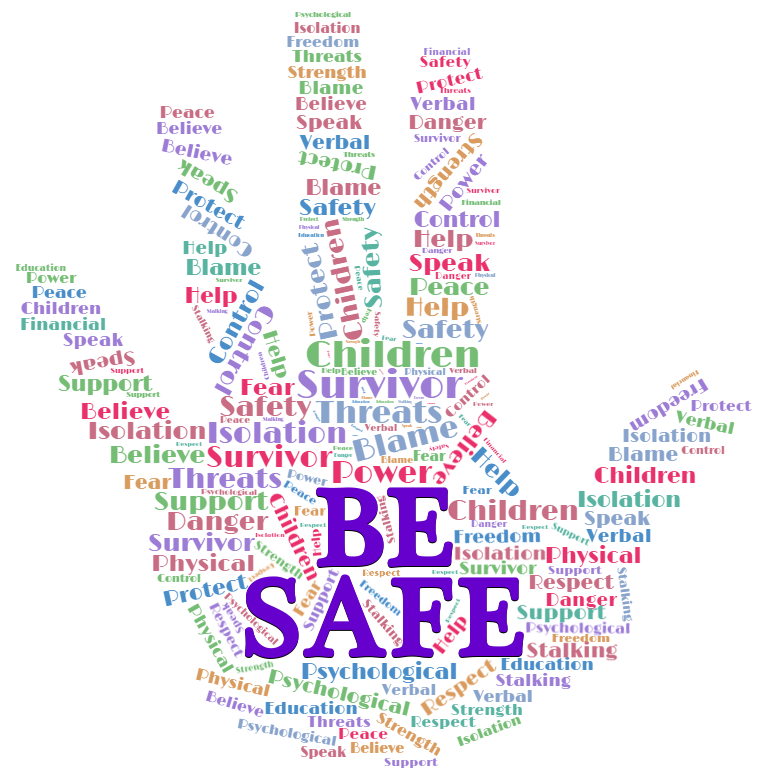 The BE SAFE Program, led by Heather Summers, Director of Domestic Violence Services, is located at Erie County District Attorney's Office in Buffalo City Court, 50 Delaware Avenue, 4th Floor, Buffalo, New York 14202. Staff can be reached by telephone at (716) 858-4630, 8:30-5:00pm, M-F. Should you receive a notice of a court date, please call our victim advocates.
Our BE SAFE Program victim advocates specialize in advocacy within the criminal courts. Although located within the Erie County District Attorney's Office, it is a separate and distinct advocacy program. BE SAFE Advocates work with any survivor of domestic violence, regardless of race, age, gender or sexual orientation, and whether or not you have a criminal case.  
Advocates are located at Buffalo City Court and the Domestic Violence Felony Part of Erie County Court.
BE SAFE recognizes the impact of domestic violence trauma in an individual's life. Our goal is to provide support, resources and safety planning to survivors of intimate partner violence.  
Services provided by Advocates include:
Court accompaniment and advocacy
Supportive counseling, crisis intervention & case management
Individualized safety planning and risk assessment
Information and referrals to various programs
Acting as a liaison between the client and the Assistant District Attorney at your request
General advocacy services for medical, housing, employment and financial needs
BE SAFE Hotline from

8:30am-5:00pm (716-858-4630)

Education/training and outreach for the community and law enforcement personnel on a variety of topics
Application assistance for the Office of Victim Services and the NYS Address Confidentiality Program
Assistance with compiling, copying, and distributing Victim Impact Statements

VINE program registration for offender release information
Bi-lingual, Spanish-speaking advocates available
BE SAFE IN THE COMMUNITY
BE SAFE provides free community outreach and training for professionals, law enforcement, Judges, and community members on a variety of topics related to domestic violence.
If you are involved in the criminal justice system, we understand that you may not be ready to proceed with criminal charges. Our advocates can help explain options to maintain your safety. Advocates will assist you throughout each stage of your case, from arraignment, Grand Jury, trial and sentencing.
A SAFETY PLAN is a tool which enables victims of domestic abuse to assess their options and reduce their risk of further abuse. Leaving an abusive relationship can increase your risk and requires planning. If you feel unsafe at any time or want to discuss a safety plan, please contact the advocates for assistance.
PLEASE NOTE: Anyone can seek the help of a BE SAFE Advocate. You do not need to have a pending criminal case to access services.  Walk-ins are welcome.
Click HERE to access our BE SAFE Brochure and Safety Plan
Click HERE to access our Spanish-language brochure
Frequently Asked Questions: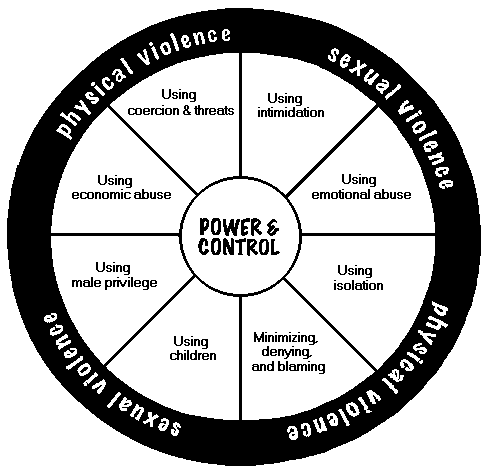 What is Domestic Violence?
Domestic violence (DV) is a pattern of behavior and coercive control that may include physical, emotional, verbal, psychological, economic/financial, and/or sexual abuse perpetrated by one person to gain and maintain power and control over another within a family or intimate relationship. Domestic violence can occur between spouses, intimate partners, family members, and within dating relationships. It can occur within both heterosexual and gay/lesbian relationships. It can happen to anyone, regardless of age, race, sex, education level, religion, or economic status. Teens and elders can also experience these forms of abuse.
How do I determine if what I'm experiencing is Domestic Violence?
The following checklist of signs and cues of abuse will not absolutely determine whether your relationship is abusive, but if one or more of these items apply, you may be at increased risk for ongoing violence.
Signs of an abusive partner include:
Physical abuse including pushes, slaps, chokes, punches, kicks, grabbing hair, holding against your will, and/or uses weapons or threatens to use them.
Pressures you for a relationship early on.
Displays jealous, controlling or possessive behavior, such as limiting your conduct with friends and/or family members, taking your phone to look at your call log, or makes false accusations against you;
Is verbally abusive - calls you names or puts you down.
Blames others for his/her problems,Won't take responsibility, or minimizes his/her actions.
Strangles or chokes you;
Assaults you while you're pregnant;
Threatens self-harm or harm to children or pets.
Controls your money or access to bank accounts.  Doesn't want you to work.
Stalks, follows you, violates your order of protection/restraining order.
Destroys your property.
Forces you to have sex when you don't want to.
Uses the children against you.  For example, uses them to relay messages, threatens to keep them from you, or threatens to call CPS on you.
Makes you feel like you're "walking on eggshells" and that nothing is ever good enough.
How does Domestic Violence affect children?
seeing a parent assaulted or verbally demeaned.
hearing and/or observing loud conflict or violence.
seeing the aftermath of an abusive incident (i.e. injuries). 
learning about what happened to their parent.
being used by an abusive parent as part of the abuse.
seeing a parent abuse his/her new partner during visits.
being denied what is owed to them through child support.
CHILDREN DO MORE THAN SIMPLY WITNESS THE ABUSE
Children:
 Play referee between parents;
 Attempt to rescue an injured parent;
 Try to deflect the abuser's attention onto them;
 Distract the abuser in some manner;
 Attempt to physically intervene or defend the abused parent;
 Take care of younger siblings during abuse;
 May be forced to participate in the violence;
 May be taken hostage during the incident;
 Seek outside help (e.g. calling 911 or running to a neighbor's house).
Abuse can occur in different types of relationships:
ABUSE OF OLDER INDIVIDUALS
Older adults can experience abuse by a partner or family member.
Types of abuse include: · Physical, Emotional, Verbal, Financial, Sexual, and Neglect
Abuse or mistreatment may be a crime. If it is an emergency or could be dangerous, call 911.
Adult Protective Services – If you need protection or know someone who does, call your local Adult Protective Services office within the Department of Social Services. The number can also be obtained by calling 1-800-342-3009 (press option 6) or visit the Erie County Adult Protective Services website.
Locally you may contact the Center for Elder Law & Justice at (716) 853-3087.
ABUSE OF PERSONS WITH DISABILITIES
An abuser may use their partner's disability to cause then harm by withholding assistive devices or medication; or may mislead police or others by miscommunicating information.  People with disabilities face risks such as: lack of transportation, interpreters, and housing options.
ABUSE IN LGBTQ RELATIONSHIPS
Intimate Partner Violence can occur regardless of sexual orientation, identity, or gender expression.  Additional ways LGBTQ individuals can be abused include:  Threatening to   expose your sexual orientation, making you feel bad about your identity, alienating you from the LGBTQ community, and preventing you from obtaining hormone therapy medications.
ABUSE OF IMMIGRANT SURVIVORS
Whether you are a documented or undocumented individual, you have a right to live free of abuse.  Immigrant survivors   often feel trapped because of immigration status & laws, language barriers, social isolation, and lack of financial resources.  For specialized assistance you may call International Institute of Buffalo at (716) 883-1900.
ABUSE IN TEEN DATING RELATIONSHIPS
Teen dating abuse is based on maintaining power & control over another by using emotional, physical, or sexual abuse.  Tactics may include: excessive texting/calling, pressuring you to have sex, acting jealous/possessive, harassing you on   social media, or isolating you from friends/family. You have the option of obtaining an Order of Protection through Family Court or to call the police.  Making these decisions can be scary, so speak with an Advocate about your options.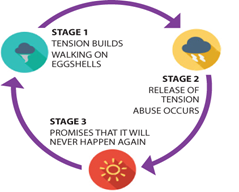 CYCLE OF ENTRAPMENT
Abuse is hard recognize because it can be surrounded by periods of calm.  This cycle gives us hope that our partner/family member will change, but soon leads to an escalation of abuse.
THE CRIMINAL JUSTICE PROCESS & ORDERS OF PROTECTION
Why did the police make an arrest?
If the police are called, they must determine if there is probable cause, or enough evidence that an incident has occurred, in order to make an arrest.  Mandatory Arrest means that the police have probable cause and the perpetrator must be arrested. The State of New York will then press the charges. 
If the perpetrator left the scene and an arrest was NOT made, the police should give you a police report or warrant card. If you live in the City of Buffalo and would like to file criminal charges, you should take this card to the Family Justice Center located at 438 Main Street, Suite 201 , Buffalo, NY. Monday-Friday 9-3:30pm, or call (716) 553-7233.   https://fjcsafe.org/
ORDERS OF PROTECTION
An Order of Protection (OP), or restraining order, is issued by the Judge naming you as the protected party. Although your name is on it, it is a court order and can only be changed by the Judge.  There are two types of Orders of Protection:
No Contact/Stay away Order of Protection-orders the defendant to stay away from you and have no contact with you by phone, mail or third parties.   
No-Offensive Contact Order of Protection-the defendant can be near you, but must refrain from any harassing, threatening or physical behavior towards you.
Learn about the Court Process form Arrest to Sentence
As a victim of a crime, you may be eligible for compensation by the NYS Office of Victim Services for certain expenses you have incurred as a result of the crime. Find out more about the NYS Office of Victim Services and your rights as a crime victim
Click to sign up to receive notifications of a defendant's custody status
FAMILY COURT OPTIONS
As a victim of Domestic/Intimate Partner Violence, you also have the option of seeking an Order of Protection from Family Court. Click for more information on your Civil legal options and rights.
Obtain forms and petitions for Family Court
Click to sign up for alerts regarding the service of your FAMILY COURT Order of Protection
What if my abuser continues to violate my order of protection, harass and/or contact me?
After an arrest is made, it is very common for the defendant to attempt to reach out to you, both in person, by phone, and through third parties.  The defendant may contact you from jail in violation of an order of protection.  If the defendant contacts you, you should call 911 immediately. You can also do the following:
Change your phone number or screen your calls.
Document the dates/times of the harassment in a small calendar or notebook.
Contact a BE SAFE Advocate at 858-4630 to alert the DA's Office after having called the police.
Go to the Family Justice Center to receive assistance (438 Main St. Suite 201, Buffalo, NY).
Bring any letters the defendant has written you in violation of the order to the police or DA's Office.
Click here to access more information on technology, stalking and safety
You may also apply for the NYS Address Confidentiality Program.
Be SAFE Advocates can assist you with your application. Click for more information
---
The Erie County District Attorney's Office is part of a collaborative with other non-residential Domestic Violence service providers who established a new crisis response plan to streamline domestic violence services in Erie County.
BE SAFE is a NYS approved non-residential provider of Domestic Violence services, and is prohibited from discrimination, harassment, and bullying in all its forms. Services are provided regardless of race, creed, color, national origin, sexual orientation, gender identity or expression, military status, sex, marital status, or disability.
HELPFUL LINKS
Child & Family Services Haven House
Erie County Sheriff's Department
International Institute of Buffalo
Erie County Coalition Against Family Violence  
New York Elder Abuse Coalition
New York State Office for the Prevention of Domestic Violence 
New York State Coalition Against Domestic Violence
Changed
04/18/2022 - 9:25 am