Our Office
District Attorney John Flynn is the chief law enforcement official representing the citizens of Erie County in criminal cases. 
The District Attorney's Office, regardless of the police agency conducting the investigation, is responsible for the just prosecution of nearly every crime committed in Erie County. This includes the prosecution of misdemeanor cases in the city, town and village courts; the prosecution of felony cases in State Supreme Court and Erie County Court; and the prosecution of misdemeanor and felony cases in several specialty courts. This office is also responsible for all post-conviction litigation in the state and federal appellate courts. 
In addition to annually litigating approximately 35,000 criminal cases in over 60 different courts, the District Attorney presents cases to the Erie County Grand Jury and serves as its legal advisor. This office also provides legal advice and investigation support to all federal, state and county agencies charged with investigating criminal activity in Erie County. 
The work performed by the District Attorney's Office is mandated by the Constitution and laws of the State of New York.   This office provides prosecutors to all local, county, state and specialty courts that maintain a criminal docket and we respond to all post-conviction litigation brought by defendants in the county, state and federal appellate courts. 
The District Attorney's senior staff includes the First Deputy District Attorney, Executive Assistant-Deputy District Attorney, Deputy District Attorney-Litigation and the Chief of Administration.
The District Attorney, First Deputy District Attorney and Deputy District Attorney-Litigation oversee and advise prosecutors on all investigations and prosecutions; review all felony cases and selected misdemeanor cases; assure that prosecutors are properly trained; implement office policies; and, have the authority to sign indictments. The Chief of Administration is the office manager, supervises all non-attorney staff and oversees other general office operations.
Image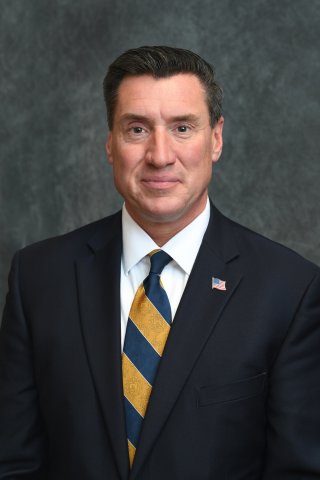 Changed
02/15/2023 - 9:18 am