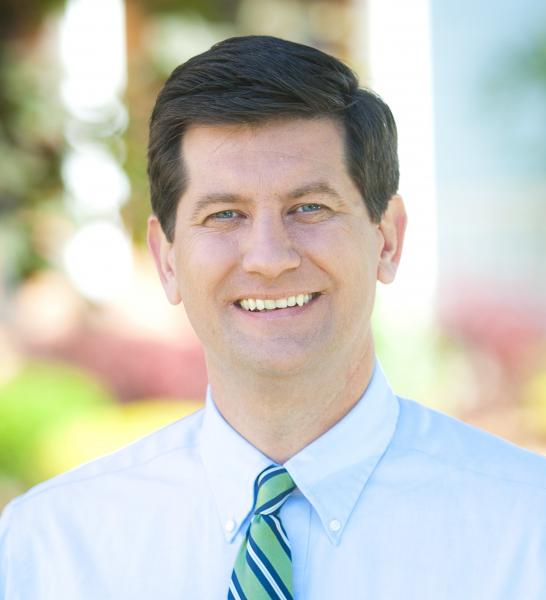 Erie County Executive-elect Mark Poloncarz is currently the Erie County Comptroller.
Mark grew up with his parents and two brothers in the blue-collar steel town of Lackawanna. His parents, Charles, a retired steelworker from Bethlehem Steel Corp., and Janice, a nurse from Mercy Hospital, taught him the value of hard work, being frugal and community from a young age.
After graduating from Lackawanna Senior High School in 1985, Mark went on to gain his undergraduate degree from the State University of New York (SUNY) at Buffalo and then later attended University of Toledo's College of Law, graduating in 1997.
Passing the New York State Bar exam on his first attempt, Mark chose to move back home to Western New York where he practiced corporate and finance law in Buffalo with the firms of Watson Bennett LLP and Kavinoky Cook LLP. His legal practice included representing individuals, businesses, both large and small, and local governmental authorities during complex public and private mixed finance transactions.
During the height of the "Red-Green" fiscal crisis in 2005, Mark was elected as Erie County Comptroller to restore credibility and trust in the Comptroller's Office. Since his election, he has rooted out waste and fraud in government, created a more efficient Comptroller's Office and restored fiscal stability to Erie County's government.
As the taxpayer's watchdog, one of Mark's first actions was to strengthen the office's Audit Division and shape it into an Inspector General-style organization that stops and prevents waste, fraud and abuse of county tax dollars. After taking office, Mark conducted more than 50 major audits and reviews of Erie County's departments, which have identified more than $30 million in cost savings. For these efforts, Mark's Audit Division was awarded a prestigious Bronze Knighton Award in 2007 by the Association of Local Government Auditors—the first ever received by any municipal government auditor in New York State.
Taking a page out of his private-sector background, as Comptroller, Mark instituted the practice of issuing comprehensive and detailed quarterly reports on Erie County's finances, which have played a large role in helping the county executive, Legislature, Erie County Fiscal Stability Authority and Wall Street better understand the issues facing the County.
Additionally, under Mark's watch, Erie County's credit ratings from the three major rating institutions (Moody's Investment Services, Standard and Poor's Financial Services LLC and Fitch Ratings) have increased a total of 10 steps from all "B's" to now all "A's," while the state-appointed control board has downgraded in status from "control" to "advisory."
While Mark has acted as the taxpayers' watchdog and called out wasteful spending and irresponsible actions, he has also lead the charge to make a more efficient county government by pushing for the creation of Erie County's prescription drug discount program and the adoption of electronic payments for vendors saving the County and those that do business with the County time and money.